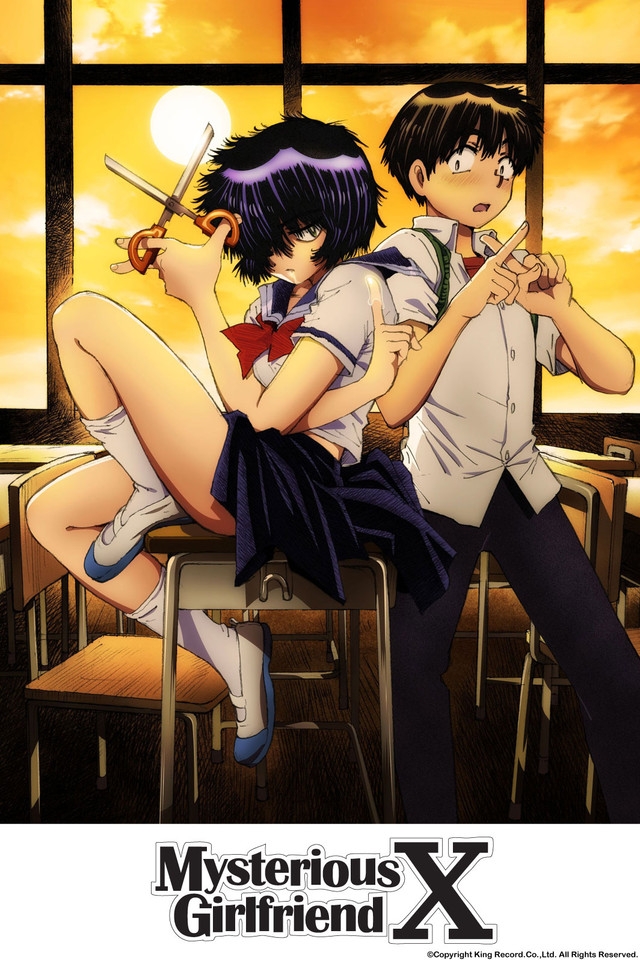 It's been far too long since we've put out a podcast, so here's a little discussion of the drooleriffic 2012 anime series Mysterious Girlfriend X, featuring Ani-Gamers contributing editor Ink and our two buddies from across the pond, Phillip O'Connor (Ani-Gamers columnist) and former Ani-Gamer Elliot Page. I'm also there to do the intro/outro and ask a few questions, but seeing as I never watched the show, I mostly just listen this time. NOTE: The podcast has some mild spoilers for Mysterious Girlfriend X.
If you're in the area, remember to come out to AnimeNEXT 2013 this weekend in Somerset, NJ to see Ink and I (I'm running two panels: "The Beautiful Backgrounds of Anime" and "Panel Lightning Round"). Anyway, show notes and links are after the break. Enjoy!
[0:00:00] Opening Music: "Kill Me" by Lame Drivers
[0:00:18] Introduction. We talk about AnimeNEXT for a bit.
[0:08:45] Ink gets us started talking about Mysterious Girlfriend X.
[1:03:32] Evan jumps back in to finish up the show with all our outro stuff. BUY OTAKU USA, PUNKS. Also our outro completely falls apart. This is what happens when you haven't podcasted in months.
[1:09:19] Phillip mentions Otakon 2013. Come see us there too!
[1:11:53] Uh oh, Evan just made a horrible promise to the listeners. But you'll have to listen to find out what it is!
[1:13:05] Ending Music: "Kill Me" by Lame Drivers