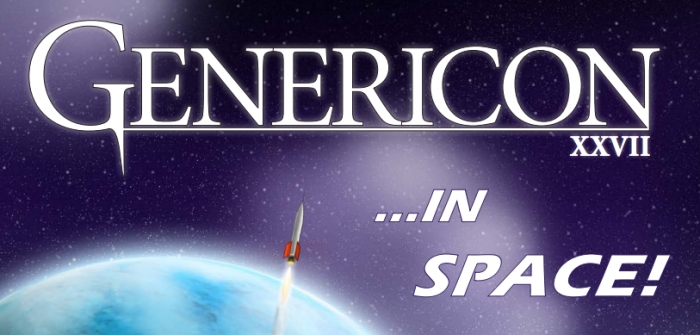 Hey folks, just a quick reminder that Ink, David, and I will be back at Genericon 2014 (or Genericon XXVII, officially) in Troy, NY this weekend, February 28 to March 2. You may remember it as the con I was staff at for my four years of college at Rensselaer Polytechnic Institute, including a one-year stint as the con chair for Genericon 2013. This year, I'm back for the first time as a regular attendee, and pretty excited about it!
I'll be running two panels at this year's con. The first is a new one, "Trigger" Warning: Birth of an Anime Studio, about Hiroyuki Imaishi's new anime studio Trigger (i.e. the Inferno Cop/Kill la Kill guys). That's at 7PM on Saturday in Panel 1. Then on Sunday at noon in Panel 2 I'll bring The Beautiful Backgrounds of Anime, my panel about background art (featuring some new shots and clips), to Genericon for the first time.
Ink and David will be around to check out and write up the con, and a couple of our Internet buddies will be on-hand as well. Most notably, Vertical's Ed Chavez is once again a featured panelist, and he's running a Vertical industry panel at 10PM on Friday and an 18+ panel about josei manga around 1AM Sunday (the pocket schedule and conbook differ on whether it's 12:30 or 1).
Are you going to Genericon? Check out the schedule and conbook, now up on the official site.