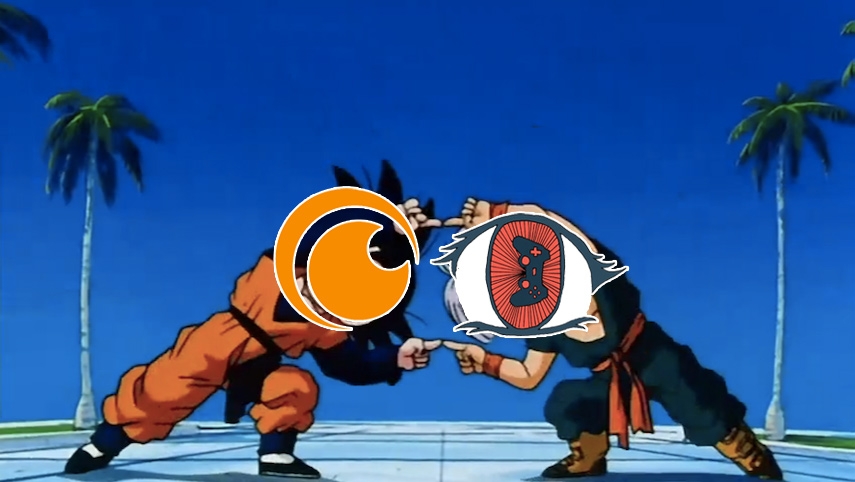 You may have heard of Crunchyroll before. Y'know, they're just the most prominent official source for streaming Asian media, including anime and drama. No big deal. And though they're known for their streaming media, Crunchyroll has also gained a large following over the past year and a half for their News division, a blog (run by Otaku USA Magazine EIC and anime industry veteran Patrick Macias) with the latest information about anime, manga, video games, and other Japanese pop culture.
However, Crunchyroll News is, as their name suggests, very news-centric, and they'd like to feature more editorial content like reviews and con reports. Meanwhile, Ani-Gamers features lots of editorial content but our news coverage has fallen to the wayside in recent years. The solution? A super-awesome partnership between our two sites! Crunchyroll will repost a few of our posts every week, and in exchange we'll do the same for them. That means more posts for your face every week, and more exposure for both of our sites.
As a part of this partnership, Ani-Gamers will also become a Crunchyroll Affiliate, meaning that we'll make a commission if you sign up for a Crunchyroll account through us.* Also, while I make no promises, I'll certainly talk to the folks at Crunchyroll about running contests for our readers with Crunchyroll-sponsored prizes and all that good stuff.
It's an exciting time here at Ani-Gamers. Everyone here is extremely happy to be working with the folks at Crunchyroll News, and we hope you'll enjoy the fruits of our new partnership! The fun starts today with a repost of my Kids on the Slope review over at Crunchyroll.
* For the record, we will not, under any circumstances, compromise our coverage for the sake of this partnership. Crunchyroll shows will get a fair shake in reviews just as they always have, and we won't give any more positive coverage than usual to Crunchyroll. When possible, we may also include a disclaimer about our partnership to make this clear to new readers.