Renowned composer's solo performance will be enhanced with live visuals

By
In a press release today, Baltimore anime convention Otakon announced that world-renowned composer Yoko Kanno will debut her new performance, "PIANO ME" at Otakon 2013, held August 9-11, 2013 in the Baltimore Convention Center.
Kanno is probably most famous for composing the music to Sunrise and Shinichiro Watanabe's classic anime series Cowboy Bebop, but her anime work has spanned genres and generations (including such series as Macross Frontier, Ghost in the Shell: Stand-Alone Complex, Kids on the Slope, and Wolf's Rain), easily making her the most well known name in anime music.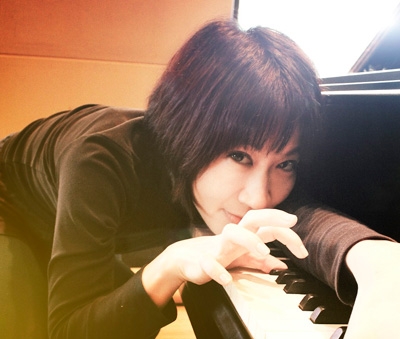 "PIANO ME" will be a live solo piano performance, augmented by live video effects that react to Kanno's playing. In a video announcement (included above), Kanno performs part of her unmistakable Cowboy Bebop opener, "Tank" on a piano that seems to be the canvas for a live video projection. A line across the piano vibrates with the intensity of her performance, showing a taste of what we can expect this summer from the composer.
I'm a huge fan of Kanno's music, so seeing her in person and watching what looks to be an awesome experimental live performance from her sounds like a dream come true to me. Are you planning on going down to Otakon this year? We are, so you can look forward to coverage of lots of events (including Kanno's performance) this summer on Ani-Gamers!