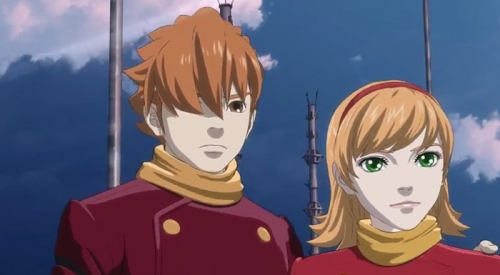 Today Production I.G released a one-minute trailer for 009 RE:Cyborg, the newest project from director Kenji Kamiyama, of Ghost in the Shell: Stand-Alone Complex and Eden of the East fame. The new anime will be a feature-length film, with CG work from Sanzigen Animation Studio (responsible for 3D CGI work on Gurren Lagann, Gundam 00, and Tiger & Bunny). The story is, of course, yet another modern adaptation of Shotaro Ishinomori's classic 1964 sci-fi manga series Cyborg 009 about a multinational team of superpowered cyborgs. The series has previously been adapated into three films and three anime series, including the popular 2001 anime that aired on Toonami.
It's interesting to see Kamiyama tackling CG, though I'm not sure that CG anime looks natural enough yet to begin replacing 2D animation. Some of the character movements still look a little awkward in this footage, though overall it looks much more believable than other CG work I've seen from Japan.
Check out the new footage (and the four-minute PV from a couple months ago) after the break. What do you think of Kamiyama's return to adaptations (after the original story of Eden of the East) and his CG gamble?