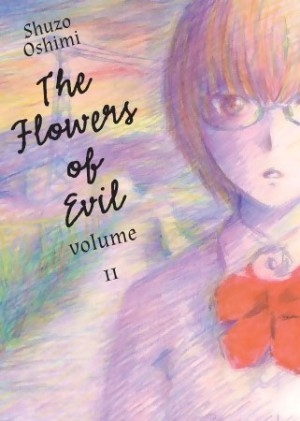 One day after school, Takao Kasuga steals the gym clothes of his crush, Nanako Saeki. Unbeknownst to him, he's seen by his fellow classmate and outcast, Sawa Nakamura. What begins as Nakamura blackmailing Kasuga over his depraved act descends into a twisted love triangle that nearly destroys them all. Nakamura and Kasuga are separated from each other, and they begin new lives in new towns. Years later, Nakamura continues to cast a shadow over Kasuga's life, particularly regarding his relationship with his current girlfriend, Aya Tokiwa. Kasuga eventually learns of Nakamura's whereabouts in a chance encounter, and in order to free himself of the shade of his past, Kasuga and Tokiwa seek her out…
We've followed Kasuga down into the abyss, watched him burn in the fires of teen angst, and seen him sift through the ashes to rebuild his life. Now we see him finally confront his past and his fears...with somewhat surprising results.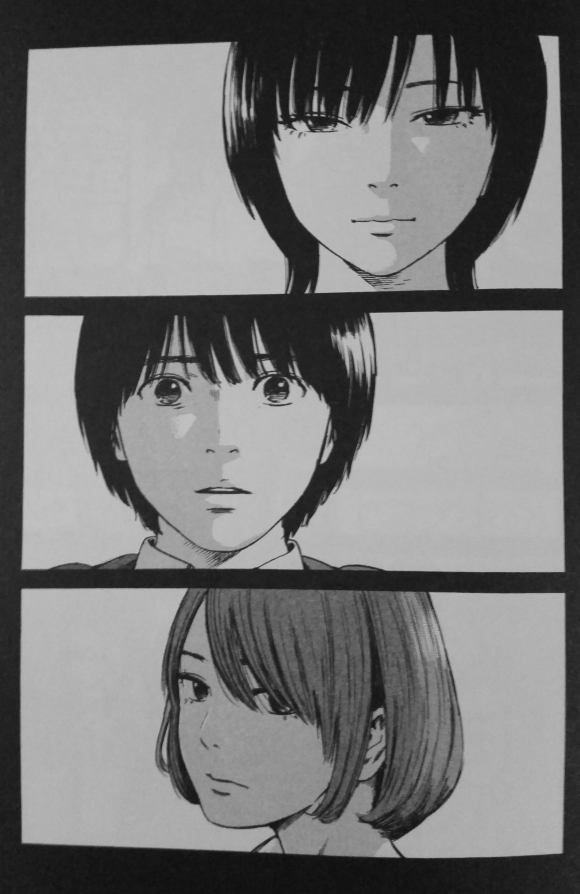 The fateful encounter between Kasuga, Nakamura, and Tokiwa has been building ever since the start of the second story arc, and all of the tension and emotion roiling under the surface of Kasuga and Tokiwa's relationship comes to a head when they finally meet Nakamura. Time has changed Nakamura more than either Saeki or even Kasuga. Saeki wasn't able to move on from her past, succumbing to bitterness. Kasuga ran from his past, until Tokiwa convinced him otherwise. Nakamura copes with her past in a third way that is deeper than it appears. Gone are her trademark glasses and short, dyed hair. Also gone are the wild swings in emotion or behavior. As the end of volume 10 suggested, she seems to be at peace with herself...at least on the surface.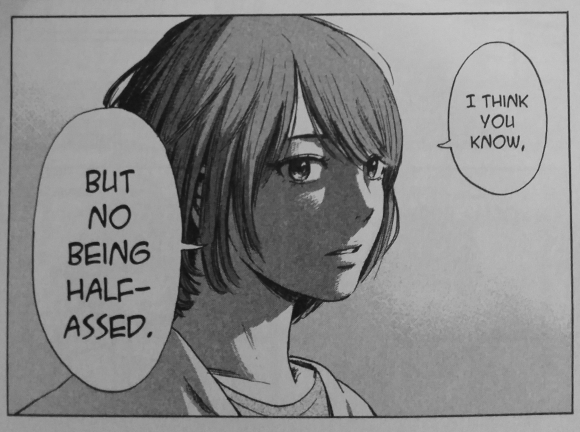 Kasuga's and Nakamura's long-anticipated reunion is both bittersweet and uncomfortably savage, with Oshimi again displaying his rare talent for blending the beautiful and the profane in a single scene. In fact, there's a multi-page splash that follows a certain exchange between Nakamura, Tokiwa, and Kasuga that is perhaps the emotional peak of the entire series. I can't say too much without giving things away, but it's a powerful, somewhat twisted, even joyous moment. The climax of the series settles the remaining questions surrounding the relationship between Kasuga, Nakamura, and Tokiwa decisively, which I found to be big relief. I found the denouement to also be immensely satisfying and a fitting end to a story about the perils and turmoil of puberty and adolescence. The final chapter serves as a coda that displays Oshimi at his very best--surreal and visceral.
While many found the style of the anime adaptation to be unappealing (I'm not one of them), I think one would be hard pressed to find fault with Oshimi's art style in this (or any) volume of the manga. I especially love the way he draws eyes, which he imbues with a level of characterization rare in manga. I think he could draw a chapter that's completely dark except for the eyes and I'd still be able to tell the characters apart.
I have been a fan of this series since I discovering it through last year's anime and I'm sad to see it go, but all good things must eventually come to an end, lest they overstay their welcome. Fortunately, Flowers of Evil ends on a strong note. At its dark heart, it is a powerful coming of age tale that takes you deep into the shadows of the adolescent soul and beyond to a place both expected and unpredictable--adulthood.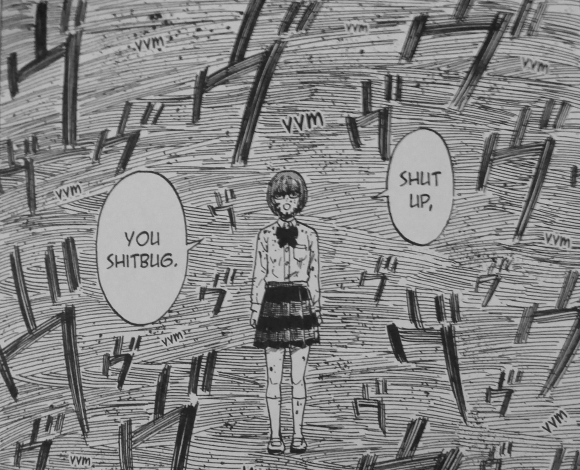 ---