Chihayafuru Fans March on Webington

By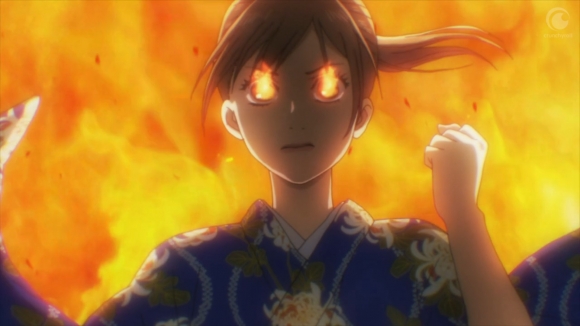 The Japanese poetry-themed-card-game anime Chihayafuru, which has yet to be licensed for home video distribution in the USA or UK (and many other places), is based on an ongoing manga series. So while patience for licensing might be called for as distributors may just be waiting to see how long the anime will run before picking it up, a little push via a show of interest in the meantime wouldn't hurt either.
A group of fans, as organized by @ImpassionateK, are planning to make their collective voices heard over the interwebs by tweeting/Facebooking/G+ing their desire for a Chihayafuru license. It's called "The Day of the Impassionate Plea" and will take place on February 12, 2014, and you are welcome to get involved!
All you need to do on the date above is tweet at/tag or otherwise directly contact your domestic distributors of anime (for the USA: NIS America, FUNimation, Sentai Filmworks, VIZ Media, Aniplex, etc.) with a message stating your desire to add Chihayafuru to your personal collection. (Make sure to include the hashtag!) A sample tweet:
"Dear @NISAmerica, I'm one of many who would love to own the #Chihayafuru anime in its entirety. Please license it!"
David Williams constantly states during his panels at conventions that the company for which he works, Sentai Filmworks, keeps a constant eye on streaming numbers and social media to find out which anime people are interested in as to gauge licensing potential. Chihayafuru fans are among the most vocal I know. Individually, our cries are lost to the wind. Together, we might just reach the right ear and raise an eyebrow or two.
While a shout is a good attempt at making distributors look our way, a petition is an excellent way to prove our present and future support. Supplementing the shout-out on The Day of the Impasionate Plea is an online petition, created by fellow fan @Razzuel, that aims to get enough signatures to make a physical release of Chihayafuru a possibility! Sign it now; affirm your fandom.
---
Chihayafuru is currently streaming on Crunchyroll (...but for how long?)