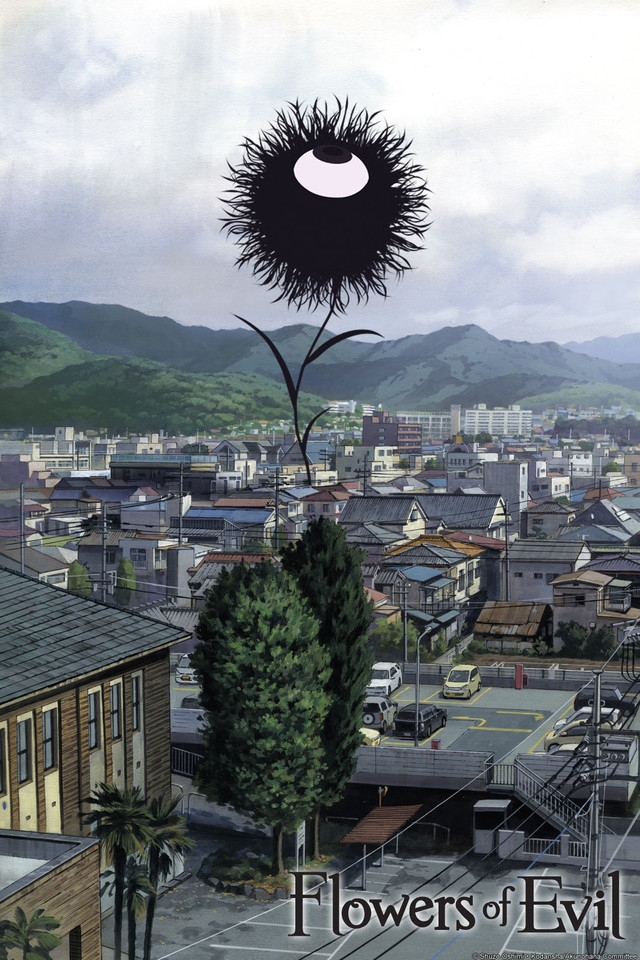 We're celebrating the end of 2013 with our personal favorite anime, manga, and video games of the year! In our Best of 2013 Staff Picks, each of our contributors selects one to three titles and writes a short post for each about why it's awesome. Note that this isn't an exhaustive list, since we've hardly watched/read/played everything.
---
At its core, Flowers of Evil is a tale about a boy (Takao) who thinks he falls in love with a girl … except this girl is really a book (Le Fleurs du mal), and like the subject of most infatuations, its allure is but a projection of what the protagonist seeks in his soul mate. In the name of said soul mate, Takao is willing to do any number of stupid things. Such is the essence of poetry to an adolescent male. But waking up is hard to do, and throughout this 13-episode series, Takao struggles to define himself in terms of how he sees himself vs. how his actions define him to himself. His anguish is unexpectedly and unsettlingly thrust into the spotlight via the catalyst of a slightly worn gym uniform, a dirty little secret, and a persistent blackmailer who catches a glimpse and follows the stench of a suspected kindred soul.
It's rare for an adaptation to improve upon the original, much less turn it into a masterpiece, but Flowers of Evil does just that. This anime, while sticking almost frame-per-panel to its source material, is strikingly different from the onset. The use of rotoscoping (not to mention the quality thereof) polarized audiences, and the slow, ambience-heavy pacing alienated a large percentage of those willing to put up with the unusual aesthetics. But it is these two aspects, brought about by the directorial leadership of Hiroshi Nagahama and series composition by Aki Itami (both of Mushi-shi), that thus endow the series with a sense of presence which fully realizes the potential of the original manga. The looming, omnipresent maliciousness coincides perfectly with the unflinching evocation of humanity's darkest, most private perversions: the lies we tell ourselves, the lies we become, and our selves which haunt us.
---
Flowers of Evil is streaming on Crunchyroll. The manga is available from Vertical, Inc. on Amazon, Right Stuf, and wherever manga is sold.
---
And with that we conclude our Best of 2013 Staff Picks. Thanks for reading! Click here to check out previous picks.