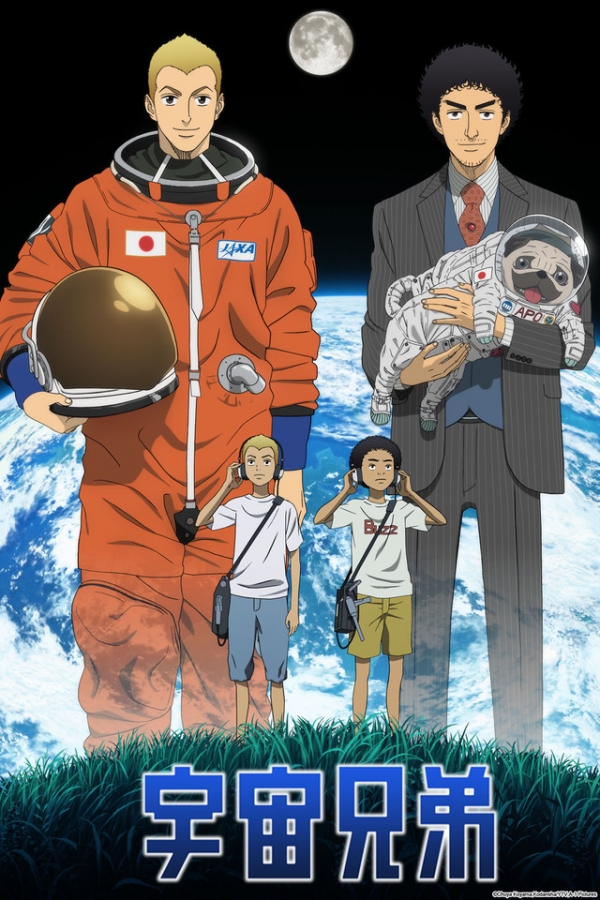 We're celebrating the end of 2012 with our favorite anime, manga, and video games of the year! In our Best of 2012 Staff Picks, each of our contributors selects two titles and writes a short post for each about why it's awesome.
---
Space Brothers (Uchuu Kyoudai), a seinen show by A-1 Pictures, is something remarkable amidst the plethora of anime series offered season after season: a damned good seinen show! Seriously, watching hapless older brother Mutta struggle against what seems the tails side of fate's coin in order to catch up with his fortuitous younger brother, Hibito, to fulfill their childhood dream of becoming astronauts should not merit the degree of cliffhanger proffered at each episode's end. Yet every single episode feels like a maliciously truncated tease. The show takes place in the near future, but there's very little sci-fi with which to be enthralled. So in the end, the addictive driving force of this series is how adept it is at entertainingly depicting a would-be salaryman doing battle with the opposing forces of the universe in order to rescue his long-estranged sense of hope and ambition. Space Brothers' original OP pretty much captures this tone via its absurdist blend of a child's imagination and the backdrop of everyday life.
---
Space Brothers is currently streaming on Crunchyroll.