ANN, Crunchyroll, Anime Sols, and Anime Bancho talk legitimacy and crowd-sourcing

By

EDITOR'S NOTE: I posted this article under my name (Evan Minto) by accident. This is, in fact, written by Uncle Yo. Sorry for the mix-up!
An industry panel on the Thursday at Anime Expo painted a very positive picture for the future of streaming with two words: "legitimacy" and "crowd-sourcing." Fans are now offered the chance to directly support the projects and shows they want, and reap their rewards directly as the line between industry and patron bends and breaks.
Chris MacDonald, CEO of Anime News Network, moderated the discussion panel hosting top players in the steaming market, including Lance Haskell of FUNimation, Vince Shortino of Crunchyroll.com, Sam Pinansky of Anime Sols, and the head of YouTube's Anime Bancho. Each presenter came with a pitch for their individual website and how they fit into the streaming anime market.
As the general manager of Crunchyroll, Vince Shortino began the event with a quick history of his site's involvement in streaming. It's no secret that Crunchyroll was originally a site catering to pirates, but it offered a place to watch new anime for free. In 2009, the industry pressured Crunchyroll to license anime legally. Vince reported illegal downloads plummeted by "70 percent" ever since the introduction of simulcasting. Crunchryoll turned its massive audience into a positive business model and is now looking to become a "warehouse" to distribute legitimate merchandise from Japan, including figures and toys, according to Shortino.
Shortino announced that they are now simulcasting anywhere from "35 to 40" each season, and with the unprecedented success of shows like Attack on Titan, they will only license more Japanese live-action dramas and upcoming new anime.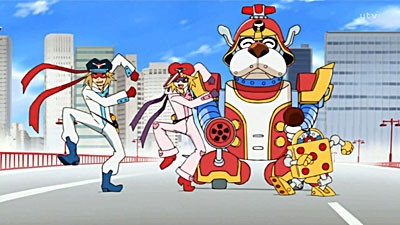 Each presenter elaborated on crowd-funding as a new business model that focused on asking for funding rather than demand it. Sam Pinansky at Anime Sols, for example, described how his site offers free subscriptions, allowing members to watch anime from the 1980s that never before crossed the Atlantic. Titles like Creamy Mami, Yatterman and Tobikage can be streamed for free, while Kickstarter-style projects run alongside each series, encouraging fan support in exchange for legitimate, DVD boxsets and a scaling reward system. He was straight-forward in announcing that Japan is kind enough to use "non-exclusive licenses" when offering material to American distributors.
Many new viewers tend to search YouTube to learn more about a show. The industry panelists agreed that YouTube was most effective for trailers and quick promotions that redirect traffic directly to their sites, where their sponsors can reward the viewership.
Why the summer of 2013? Why host this panel to reiterate the obvious? I have several theories. Simulcasting and Internet streaming dictate how America is getting its anime. But anime is arguably becoming popular again, even with older fans that are rediscovering it. Homestuck is on temporary hiatus, Doctor Who is on summer vacation, and My Little Pony just released a summer movie that unnerved a majority of Bronies. This trifecta of fandoms has been the largest and loudest presence at anime conventions for the past three years, in many cases overwhelming the anime entirely. But then: Attack on Titan.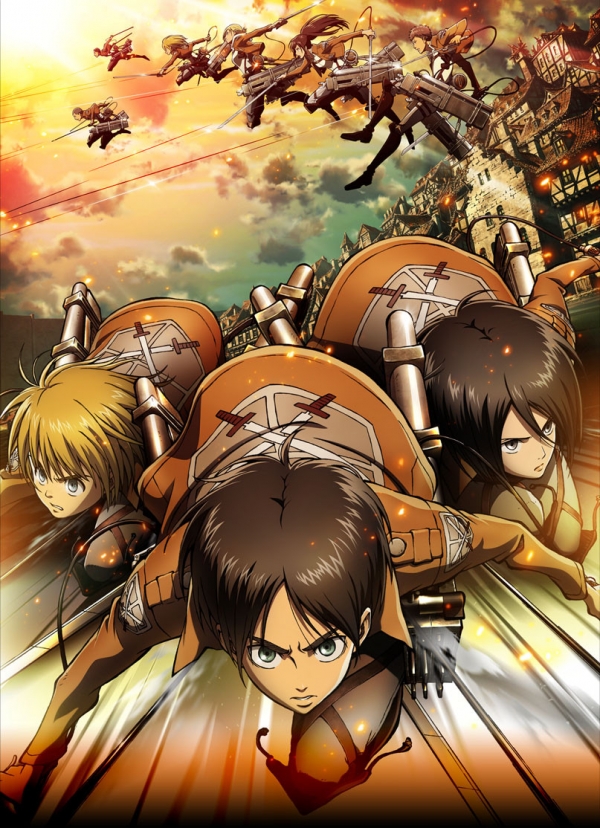 Visceral, terrifying, and reaching new, gorgeous heights in animation, AoT continues to explode across the Internet and in the cosplays present at Anime Expo, while creating new fans because of its Western-friendly, European aesthetic. More importantly it can be instantly acquired, free and legal to the viewers, which only encourages distribution through a simple e-mail link.
So what was the most encouraging message from this discussion? No show ever goes away; everything simulcasted is then backlogged and saved by the industry. Anime distribution has transcended from its physical form of VHS and DVD into pure information. Esoteric and Buddhist as that may sound, it only means the shows we discover today, loved yesterday, and will talk about tomorrow are as safely stored online as they are in our hearts.