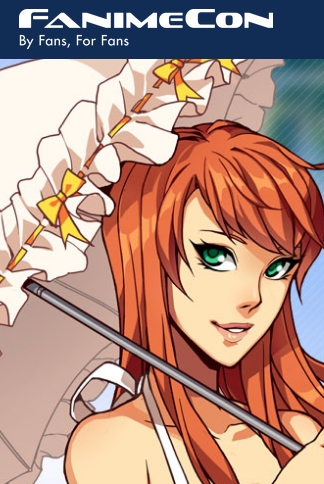 I've written con reports about
Animation on Display
and
Kraken Con
since coming out here to the West Coast to work at
Crunchyroll
, but I have yet to attend the mother of all Bay Area conventions:
FanimeCon
, the four-day anime con in San Jose, CA. This weekend I plan to fix that.
In addition to attending the many events Fanime has planned, I'll also be on a whopping FOUR panels over the course of the weekend. First I'll be dishing out some good old fashioned selling out at the Crunchyroll Industry Panel, 3pm Saturday in Panels 1. An hour later, at 5pm in Panels 3, I'll be tracing the history of the artists that make up Studio Trigger (Kill la Kill, Inferno Cop, Little Witch Academia) in Introducing Studio Trigger. Bright and early, at 10am on Sunday in Panels 2, I'll be running my background art panel, The Beautiful Backgrounds of Anime. Finally, after a two-year hiatus, I'm bringing back my character design panel The Changing Faces of Anime at 10am in Panels 1 on Monday. Phew!
In terms of other stuff I'm looking forward to, look for me at "Making Anime: Start to Finish" from Oreimo director Hiroyuki Kanbe (a rare chance to hear the entire anime production process explained by an actual creator), "Visually Stunning Anime" (seems questionable, but who knows), "Weird Manga," and "History of Sports Manga/Anime."
If any of you are going to Fanime, hopefully I'll run into you at one of my panels. If not, look forward to my upcoming con report!