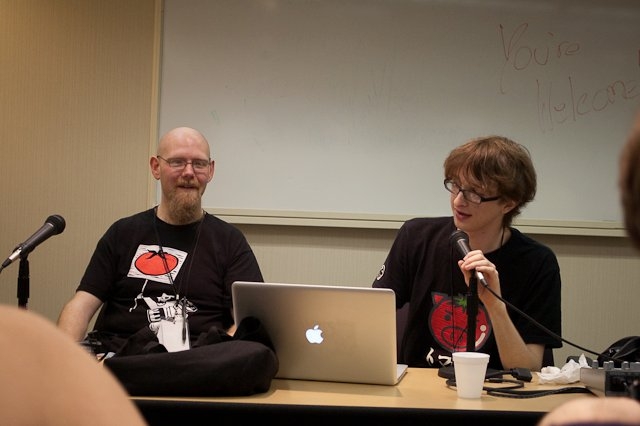 Believe it or not, Ani-Gamers is really old. Ten years ago today, in 2004, I started a little anime fansite called Anime Paradise. Inspired by LELOLA, a fansite dedicated to popular Toonami-era series like Dragon Ball and Rurouni Kenshin, I and my friends started filling the site with episode summaries, character descriptions, and embarrassingly detailed Dragon Ball power level estimates.
In 2008 I was reading a lot of gaming blogs like Joystiq and thought it might be cool to move over to a blog format. That same year, my love for podcasts like The Joystiq Podcast and Anime World Order led me to attempt an "experiment" in the form of the first Ani-Gamers Podcast. Since then we've been through a lot of changes and a number of different contributors, and I am extremely proud to have been a part of it.
To celebrate our 10th birthday, we've got a couple little things planned. First, in the spirit of the terrifying listicle future of the Internet that we now live in, I've caved in and decided to put out a list of our "Top 10 Posts," which will hopefully provide a nice view into our long history of spewing our cartoon and video game opinions onto the Internet. I'll probably post that sometime this weekend, after I run through our old posts and put together the list.
The Giveaway
More importantly for those of you who are into FREE STUFF, we're running a giveaway! Here's how it works: Comment on this post with a title that you want us to review (you can specify whether you want a written review or podcast) and who you want to review it. Even better if you tell us WHY you want us to review it. We'll pick a random winner and send you a prize pack (contents TBD), then review whatever you requested. Get creative — the weirder your suggestions get, the more fun this will be for everybody! Remember to check our review index for what we've previously reviewed and read our review policies before you suggest something. I'll probably close submissions next Friday, but check back on our Twitter and Facebook accounts in case we decide to extend the deadline. (I'll also edit this post if there are changes.)
I'll save my gushing thanks for all the people who brought us this far for that Top 10 post later, but suffice it to say that I'm pretty amazed that Ani-Gamers is still around ten years after we started posting Inu Yasha episode summaries on Anime Paradise. Maybe we can chalk it up to sheer inertia, but as long as some of you are still reading, we'll do our best to keep the discussion going here at Ani-Gamers. Thanks for sticking with us!
EDIT 1: Submissions will close Sunday, June 8 at 11:59! Get your comments in ASAP! As for the prize, Otaku USA deadlines have delayed us from figuring out all the specifics, but it's likely there will be a Right Stuf Blind Box or Crunchyroll Mystery Box involved, so be careful what you wish for, kids.
EDIT 2: After careful consideration from a random number generator, we have a winner! Congratulations to Kory Cerjak! We'll get in contact with you this week to send you your prize, and Ink will get working on his series review for Chihayafuru.