Helter Skelter, new Tezuka manga, Wolf Children, Toriko, and more!

By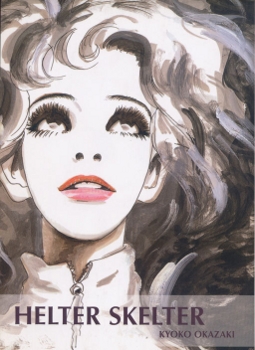 This year we were unfortunately unable to send any bloggers to New York Comic Con, but I've listed a bunch of the licenses that anime and manga companies announced in the Big Apple this weekend.
First up, Vertical, Inc. picked up Twin Knight, Osamu Tezuka (Astro Boy)'s follow-up to shojo classic Princess Knight, which Vertical released last year (and which we reviewed earlier this year). The Japanese novel and manga publisher also grabbed a new josei series, Kyoko Okazaki's Helter Skelter, about the breakdown of a plastic surgery-fueled celebrity's career. [More at Crunchyroll News]
Next, Kodansha Comics, the American arm of massive Japanese publisher Kodansha, grabbed Mitsuru Hattori's moé zombie romance Sankarea: Undying Love (which got a recent anime adaptation); No. 6, Hinoki Kino's manga adaptation of the science fiction novel series of the same name (Sentai Filmworks also put out an anime adapation earlier this year); Vinland Saga, a Viking-themed action series from Planetes author Makoto Yukimura; and Tokyo Mew Mew spin-off "A la Mode" by Mia Ikumi. [More at Crunchyroll News]
Finally, anime distributor extraordinaire FUNimation acquired broadcast, home entertainment, and theatrical rights to Wolf Children Ame and Yuki, the latest film from acclaimed director Mamoru Hosoda (The Girl Who Leapt Through Time, Summer Wars); and broadcast, home entertainment, video on demand, and theatrical rights to Toriko, Mitsutoshi Shimabukuro's food-centric Shonen Jump series (I reviewed Toriko in the latest issue of Otaku USA, if you're interested). [More at Crunchyroll News]
Phew! That's quite a lot of new stuff to check out! What titles are you looking forward to?