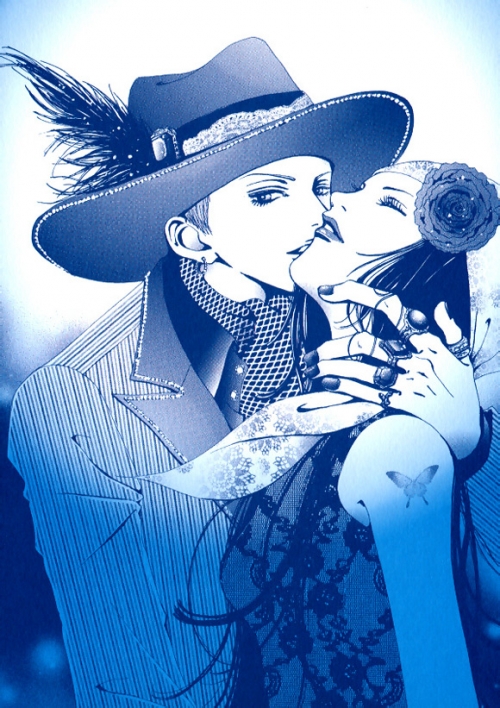 Manga and book publisher Vertical, Inc., known for their classic manga from the likes of Osamu Tezuka and Keiko Takemiya as well as their quirky seinen (men's manga) titles like Lychee Light Club and Twin Spica, announced two unexpected new licenses tonight at their Anime Boston 2012 industry panel.
Marketing Director Ed Chavez announced that Ai Yazawa's 1999 shoujo (girls' manga) manga Paradise Kiss and Keiko Suenobu's 2009 series Limit (also shoujo) would join the publisher's small shoujo line-up, which currently consists only of Tezuka's fantasy adventure Princess Knight.
Paradise Kiss follows a teenage girl's interest in the world of fashion, while Limit focuses on high school bullying. The first volume of both titles will hit stores as paperbacks in September 2012. Paradise Kiss volume 1 will cost $16.95 and Limit's first book will cost $10.95.
I'm really happy to see Vertical branching out to more shoujo and josei manga, though neither of the new titles is anything I'm particularly excited for. Their classic and seinen catalog is one of the best in the industry, but they have always been very male-centric. It'll be really interesting to see their keen sense of quality and style turned toward a whole different demographic of fans. Hopefully they'll provide a good catalyst for me to finally get into more modern shoujo manga!
---
Click here for more coverage of Anime Boston 2012.