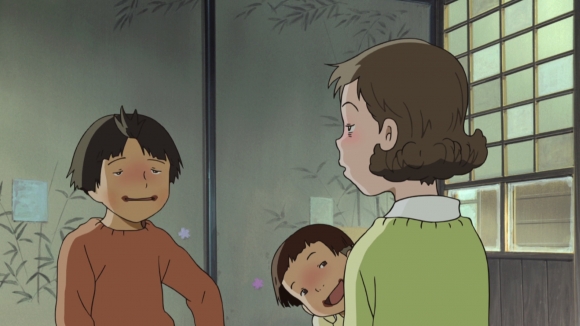 Breaking the ice is never easy, especially when part of the mob responsible for the oft cruel childhood friendship initiation ritual of teasing tries to suddenly reverse gears with extended hands and kind words. But no matter the age, according to Mai Mai Miracle, nothing's better for loosening tension and opening hearts than the introduction and subsequent consumption of Good Ol' Alcohol!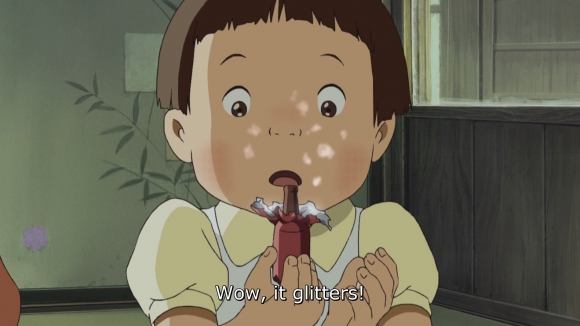 Third-grader Shinko, her little sister Mitsuko, and new friend and classmate Kiiko introducing their livers to the concept of failure, unlike the fun found in Panda-kun's external corruption, is a humor of pure reflection. Many kids have an early encounter with the then foul-tasting elixir of life which their parents tout as pure ambrosia. And be it by accident, the child's own curiosity, or parental insistence, the resulting "YUCK" is almost universal. What makes this particular moment in drinking so great is that the kids, forsaking their own taste buds, soldier on and begin acting like drunken adults.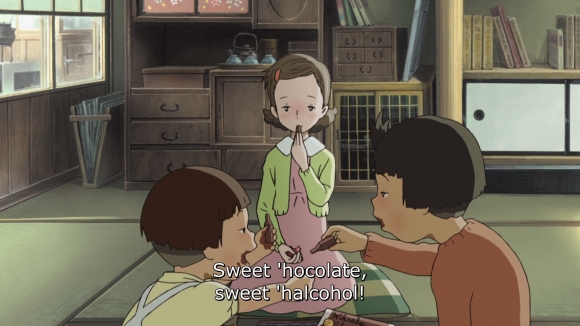 Sweetness dulls the sense of taste, so it's no wonder these youngsters keep unwrapping bottle after tiny bottle of liquor-filled chocolate. Kiiko heists this gift from her father's desk but "doesn't know" there's alcohol inside. But when the three tasters find out, that fact certainly doesn't stop them! Even the youngest, Mitsuko, begins to enjoy the flavor, and all three start to enjoy each other's company.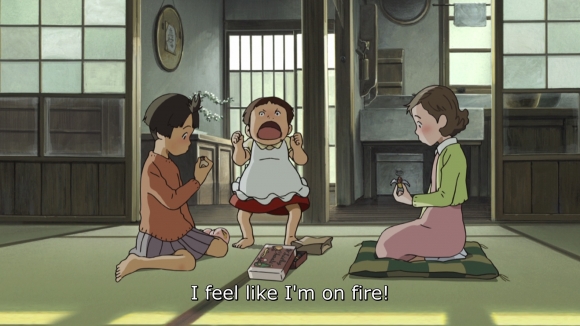 With their inhibitions unbound, the three very quickly loose their lips and start sharing personal stories that would never be told otherwise, say a secret about one of their mothers lying about being single, and overreacting to everything. (The traumatic description of a fatal case of pneumonia ironically sends the room into hysterics.) And that's where Shinko's mother and grandparents find the little drunks: sprawled out on the floor, gasping for breath from alcohol-induced laughter. But the moment doesn't end there. Oh no.
This is a moment of reflection, so it only stands to reason that, upon seeing their tiny relatives (and their friend) in a state of intoxication, worry ensues. And it does … momentarily. That which was consumed, after all, were but drops of alcohol inside a much larger dose of sugary chocolate. As they stare down in disbelief, perhaps remembering their own first encounter with the sauce, Shinko's mom and grandfather clink the last two remaining chocolate bottles and toast the hilarity.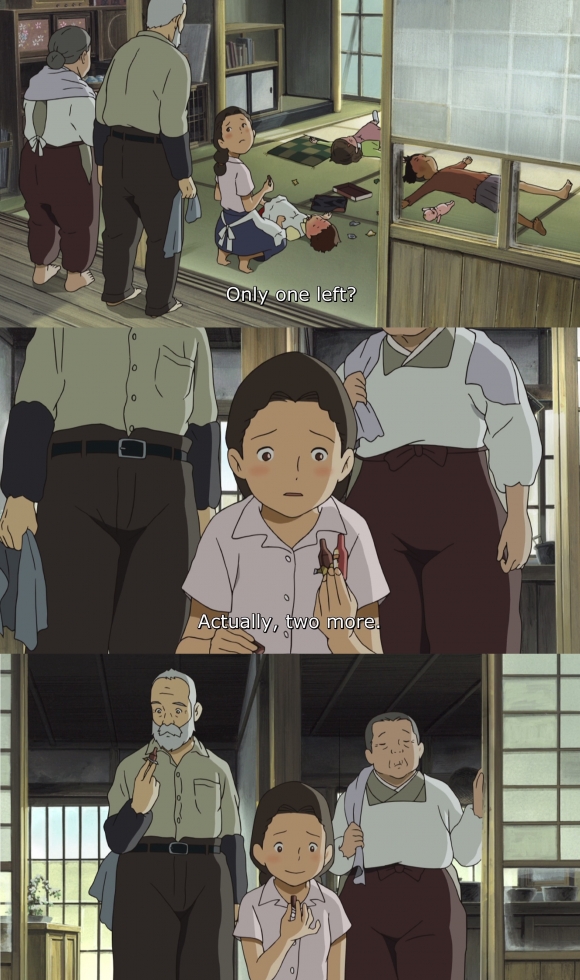 ---
Mai Mai Miracle, despite the silliness of this column's particular focus, is spectacular. If you missed out on the Kickstarter, jump on any chance that presents itself to watch this movie (preferably via purchase).